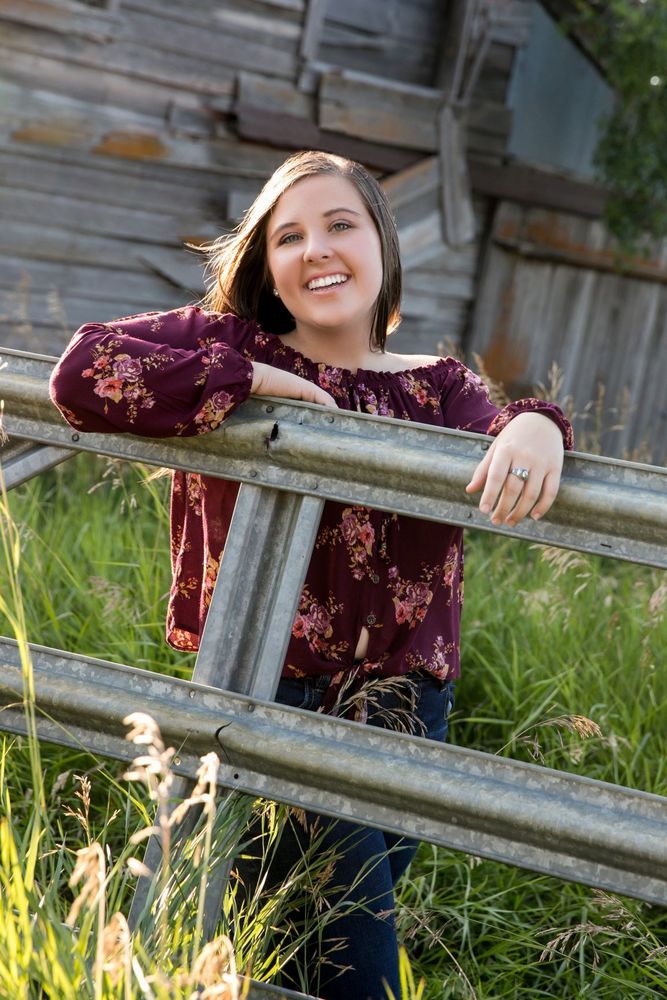 Senior Spotlight: Talley Sparling
Northwestern Journalism
Tuesday, April 07, 2020
Talley Sparling
Future Plans:
College and major: SDSU. Communication Studies and Speech Education Specialization
Goal job: Speech Therapist
Northwestern:
I'll never forget the time…I hit my head on the bus and got a concussion.
Proudest moment: Having the privilege to be apart of the first undefeated volleyball team at Northwestern.
Most influential staff member and why: Mrs. Schell would be my most influential staff member. She has helped me so much over the years and I am not sure how she dealt with me all these years at Northwestern.
Personal Favorites:
Emoji: winking emoji
Snack: Skinny Pop
Restaurant: Olive Garden
Possession: Phone
Hobby: laughing and hanging out with friends
Pet peeve: when people clash their silverware together
Quarantine:
What you miss most about not being at school: social aspect with my classmates and friends
The first thing you're going to do when the quarantine is lifted: Go get Twist Cone with my friends
What did you learn during the quarantine: I am very thankful for the school and the staff as well as the students here at Northwestern.