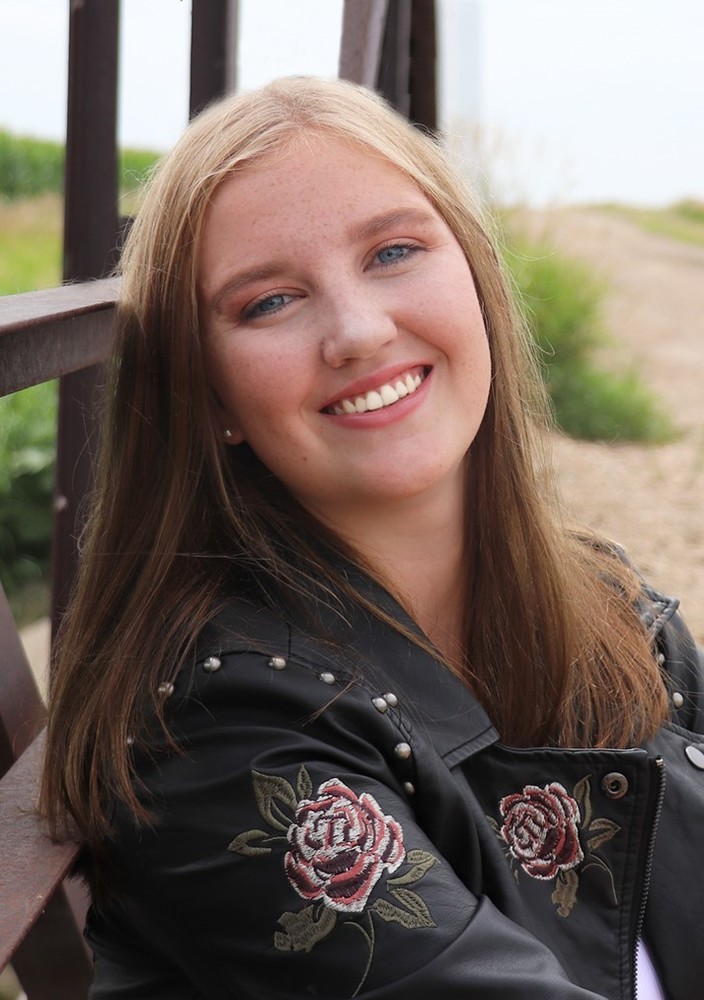 Senior Spotlight: Miranda Thorson
Northwestern Journalism
Tuesday, April 14, 2020
Miranda Thorson
Future Plans:
College and major: SDSU
Goal job: Career in the medical field
Northwestern:
I'll never forget the time… Chrissy got hit in the back with the volleyball when she turned to see the ball going out of bounds during a volleyball game.
Proudest moment: I ran one of my best 800 times immediately after eating a walking taco.
Most influential staff member and why: Mrs. Schell – she has always supported me in art as well as all other aspects of my life, even when I show up late to her class half of the time. (It's the first class of the day) :)
Personal Favorites:
Emoji: guitar emoji
Snack: My grandma's frosted brownies
Restaurant: Guadalajara's
Possession: My Viper-400 LTD guitar
Hobby: Waterskiing
Pet peeve: My brother
Quarantine:
What you miss most about not being at school: I simply miss my classmates. What sucks is how we can't make some of our last high school memories together.
The first thing you're going to do when the quarantine is lifted: If the weather is cooperative, I would go waterskiing!
What did you learn during the quarantine: So far, I have learned that it takes approximately 4 straight hours of guitar playing to get blisters on your fingers. This is also about the time it takes to drive your family crazy.